Vince's Court

Last updated on June 9, 1998.
---
Vince is the UNC basketball player wearing #15. You know.... He's the guy who hits his head on the ceiling of the Dean Dome when he jumps!

---
---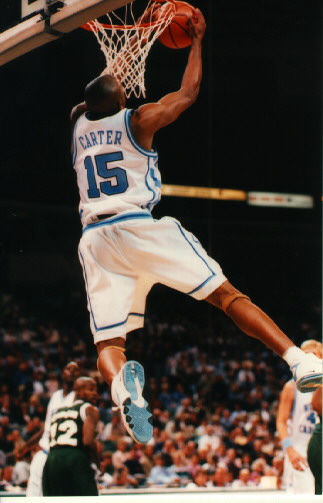 Do you want to see proof of the Blue Heaven Pages' popularity?
---
Take a look at all the Blue Heaven Pages:
Shammond's World
Antawn's Joint
Ademola's Oasis
Makhtar's Nation
Ed's Corner
---
Seth Fleishman, this page's programmer, has his own page where he is known as Lord of the Sith.
---
We'll Miss You, Coach!